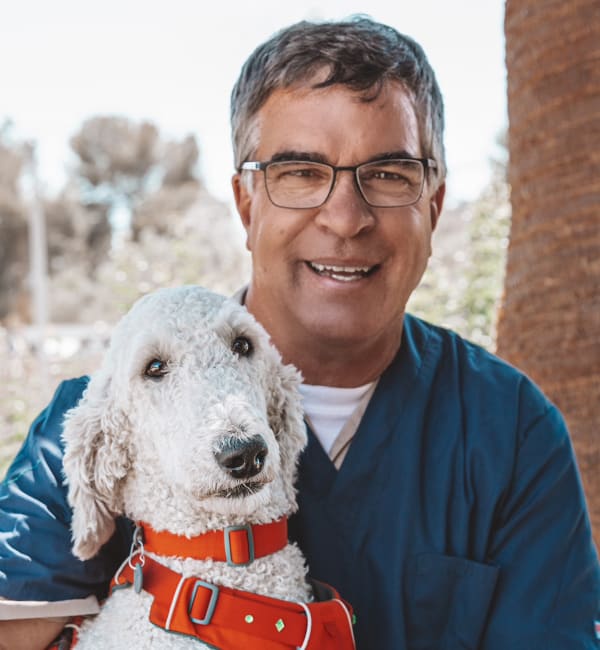 Dr. Mark Williams
Mark Williams, DVM is a 1988 graduate of the UC Davis School of Veterinary Medicine. He started Sweetwater Veterinary Clinic in Agua Dulce in 1990. The clinic now has multiple doctors and more than a dozen support staff.
Doctor Mark is a mixed animal practitioner with a special interest in corrective shoeing and equine dentistry. He takes great pride in the education he provides to his staff and to his clientele.
Promoting veterinary education, Doctor Mark supports local school career days, vet student internships, ROP programs, RVT and pre-vet student mentoring programs and local community events.
New Patients Welcome
Sweetwater Veterinary Clinic is accepting new patients! Our friendly and experienced vets are passionate about the health of Santa Clarita companion animals and horses. Get in touch today to book your four-legged friend's first appointment.