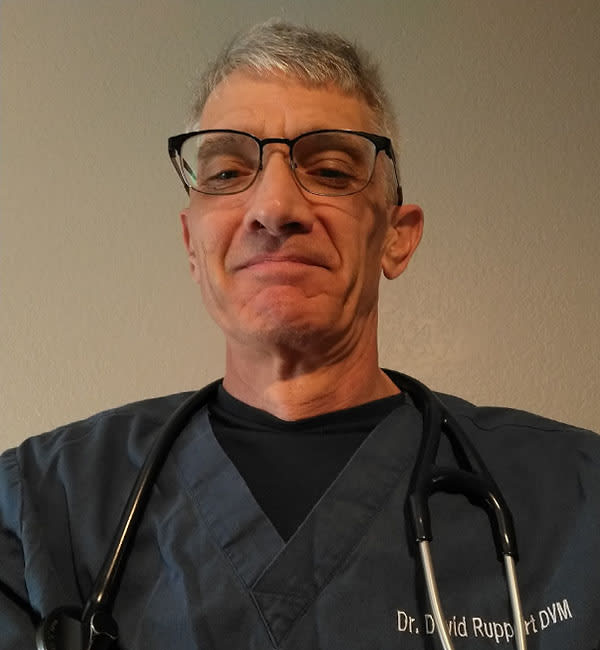 Dr. David Ruppert
Doctor Ruppert is a graduate of Colorado State University Class of 1987. He has cared for small animal patients in the Antelope Valley for the past 23 years. He is afraid of horses, so please don't ask.
Doctor Ruppert enjoys backpacking in the Eastern Sierra Mountains and has an expensive Ukulele. It's possible that you will find him hiking around Vasquez Rocks on his lunch break. 
New Patients Welcome
Sweetwater Veterinary Clinic is accepting new patients! Our friendly and experienced vets are passionate about the health of Santa Clarita companion animals and horses. Get in touch today to book your four-legged friend's first appointment.