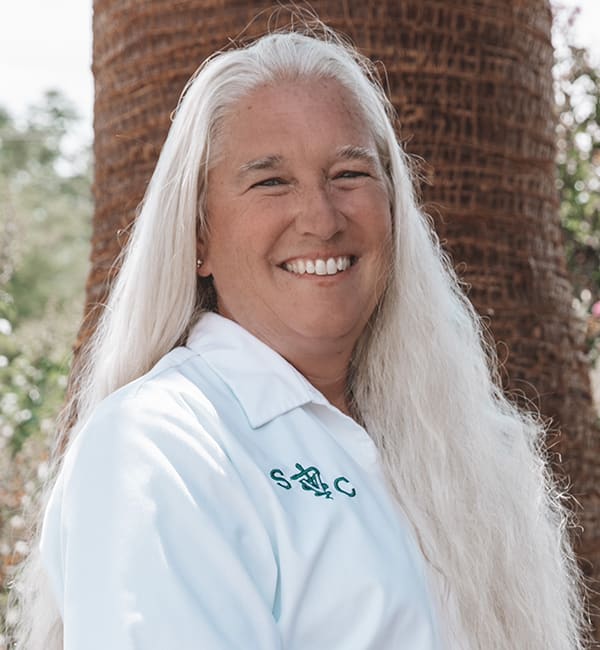 Dr. Caroline Conn
Dr. Caroline Conn joined Sweetwater Veterinary Clinic in July 1997 as a mixed animal practitioner. She received her DVM from UC Davis in 1997. Dr. Conn, her husband, horses and dogs recently moved to Agua Dulce from Canyon Country to enjoy the quieter rural life.
A strong advocate for your pet's well being, Dr. Conn stresses good pet body conditioning, behavior and regular wellness visits.
Dr. Conn completed a Don Low CVMA Practitioner Fellowship in 2008 in clinical pathology. Very few veterinarians are accepted into this intense fellowship program which allows the practitioner to expand their knowledge and skills in a discipline area of their choice. Her choice of Clinical Pathology aids in the diagnosis of disease, interpretation of lab results, prevention of illness or monitoring of chronic conditions through the use of chemistry, microbiology, hematology and molecular pathology.
Ever the teacher, Dr. Conn is a patient mentor with both our staff and clientele. She is Fear Free certified. 
New Patients Welcome
Sweetwater Veterinary Clinic is accepting new patients! Our friendly and experienced vets are passionate about the health of Santa Clarita companion animals and horses. Get in touch today to book your four-legged friend's first appointment.